Dead Tree Cabinet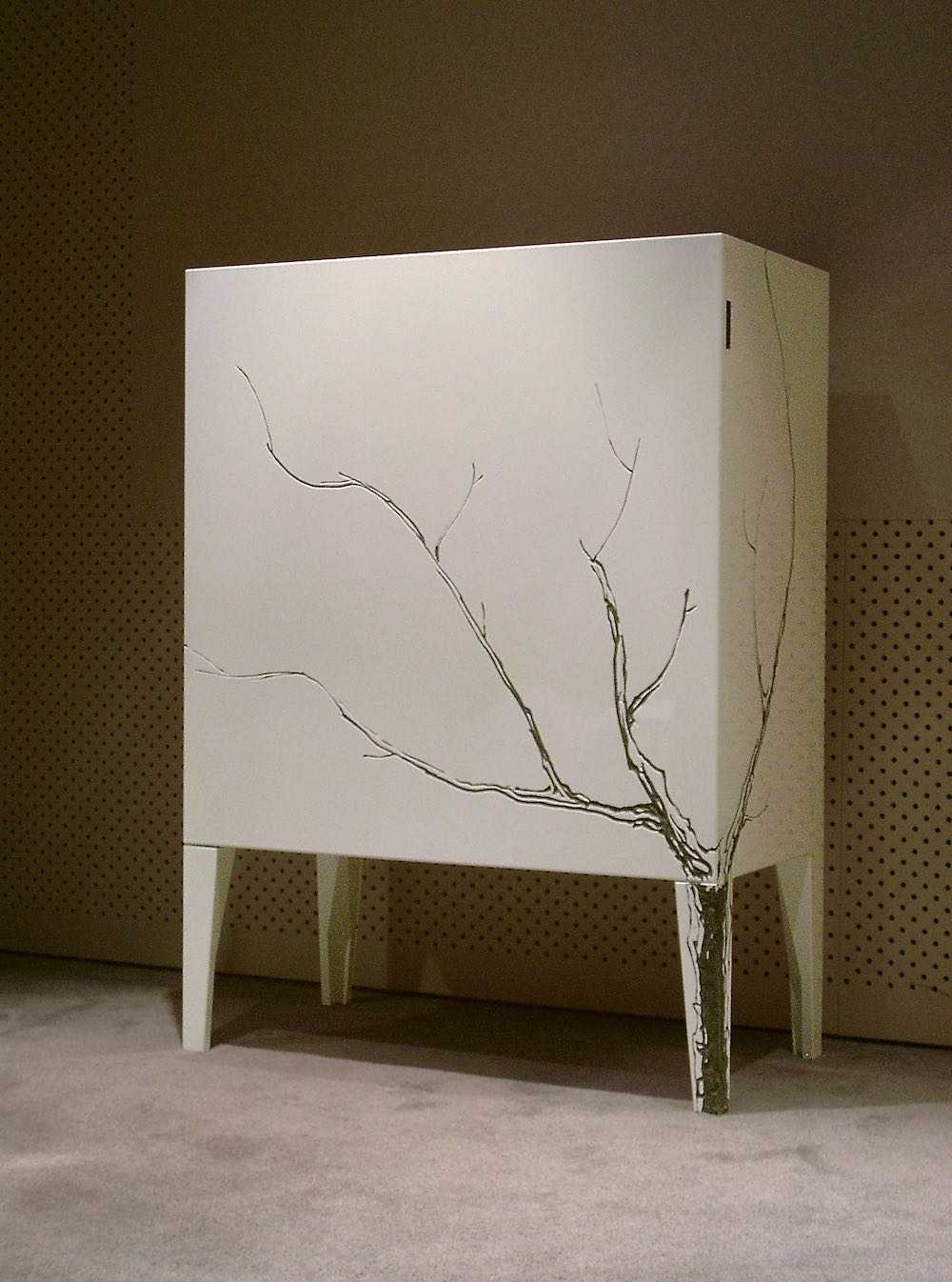 Onder de naam Interior Adventures For Real (IAFR), heb ik i.s.m. Harry Koopman een aantal meubels ontworpen. Eén van deze meubels is de Dead Tree Cabinet. De kast is uitgevoerd in zwart MDF en heeft 1 grote openslaande deur. De afwerking is een hoogglans witte lak, waarin de vorm van een tak is ingekrast. Andere kleuren mogelijk.
Materiaal: mdf, lak / afmeting: 110x80x40 cm.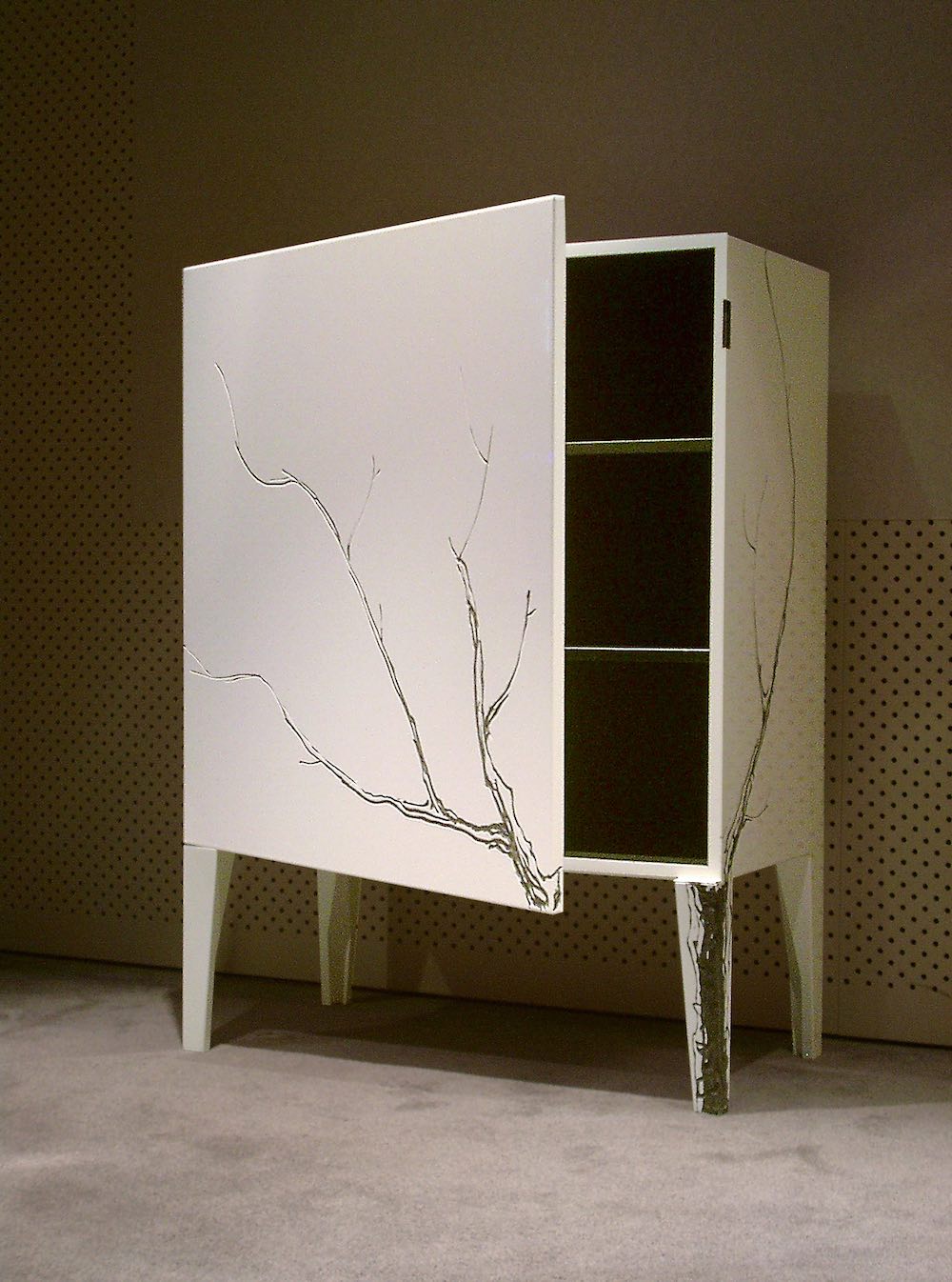 English: Under the name of Interior Adventures For Real (IAFR), I designed together with Harry Koopman a series of furnitture. The Dead Tree Cabinet is one of these furniture. The cabinet is made of MDF and is finished in a highgloss white lacker. Afterwords the cabinet is scratched with the shape of a dead branche. Available in other colorcombinations.
Material: mdf, lacker / sizes: 110x80x40 cm.