Dazzle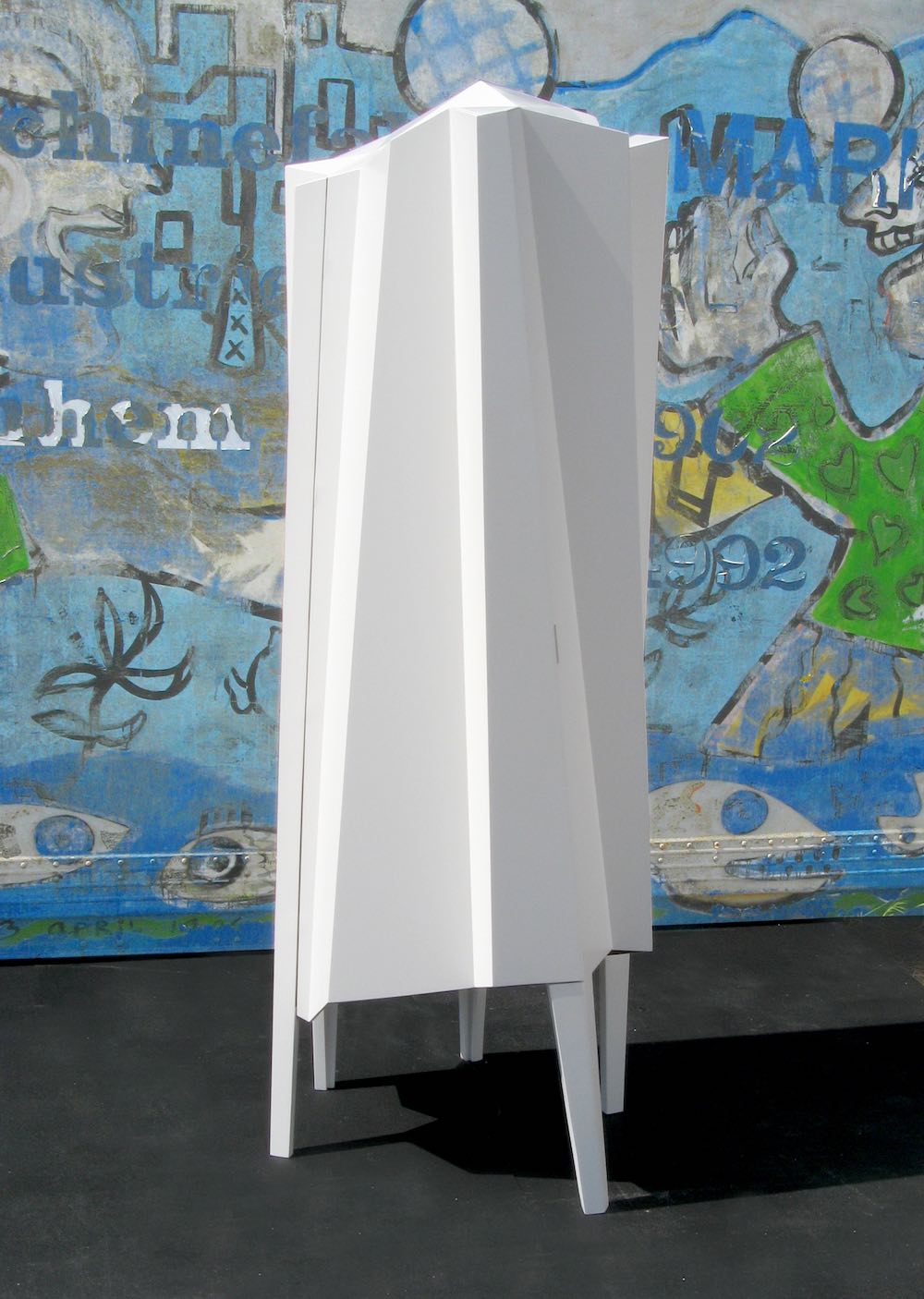 Onder de naam Interior Adventures For Real (IAFR), heb ik i.s.m. Harry Koopman een aantal meubels ontworpen. Eén van deze meubels is de Dazzle kast. De kast is uitgevoerd in MDF en heeft 1 openslaande deur. De afwerking is een witte lak. Het idee van de kast komt voort uit de zogenaamde dazzle paintings uit de eerste wereld oorlog, die zo het afstanden inschatten probeerde te verstoren door perspectievische wanorde te schilderen op schepen. Op een ruimtelijke manier hebben we dat principe vertaald naar een kast en een unikleur gegeven om wat orde terug te brengen. Dit is een one-off prototype.
Materiaal: mdf, lak / afmeting: 195x50x70 cm.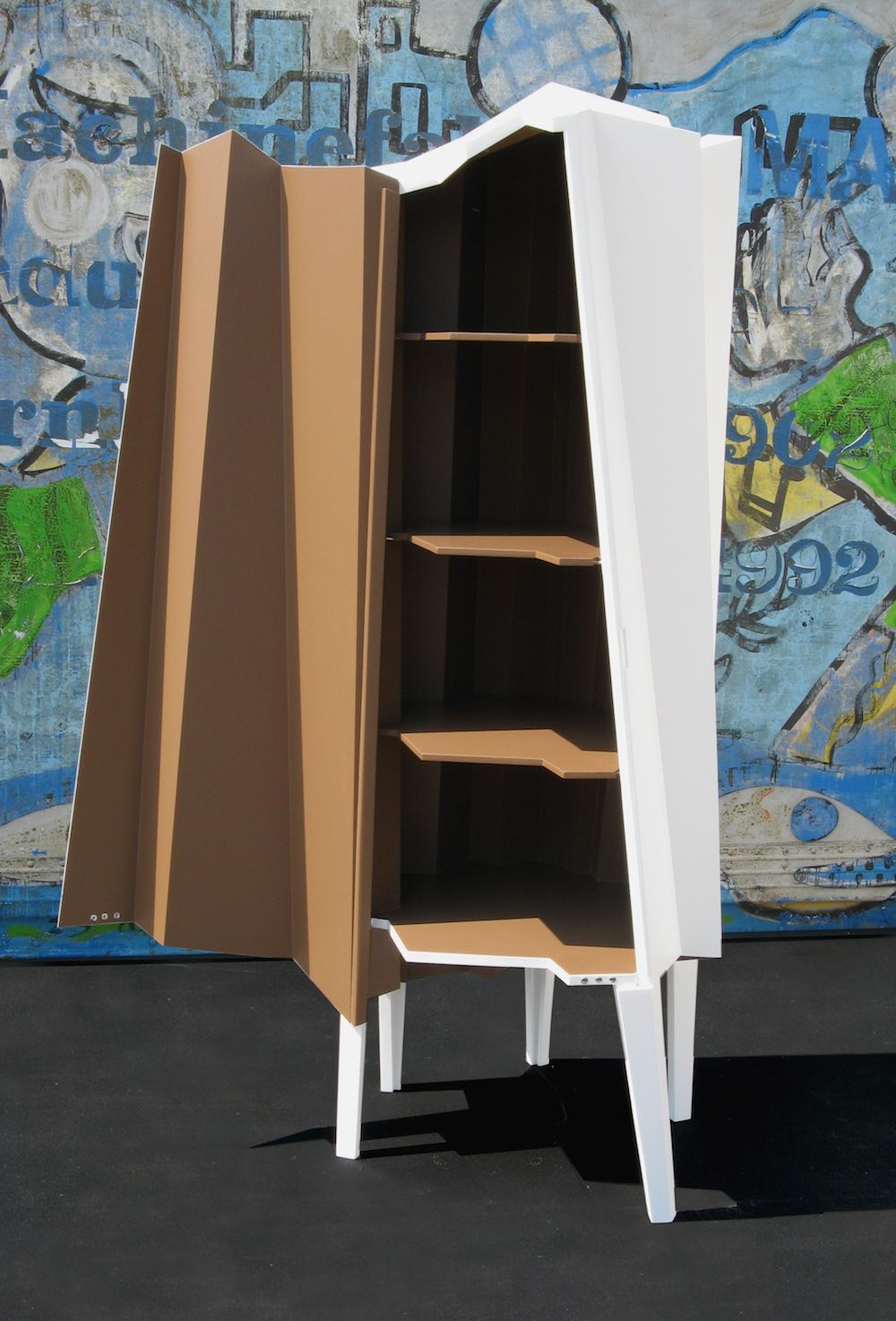 English: Under the name of Interior Adventures For Real (IAFR), I designed together with Harry Koopman a series of furnitture. The Dazzle Cabinet is one of these furniture. The cabinet is made of MDF and is finished in a white lacker. The idea for this cabinet came from the first world war dazzle paintings, which were ment to confuse the viewer to estimate distances, by painting a disorderly perspective image on ships. In a sculptural way we transformed this idea into a cabinet. We decided to paint the cabinet a unicolor in order to give the cabinet a more sedated appearance.
Material: mdf, lacker / sizes: 195x50x70 cm.