MOLLY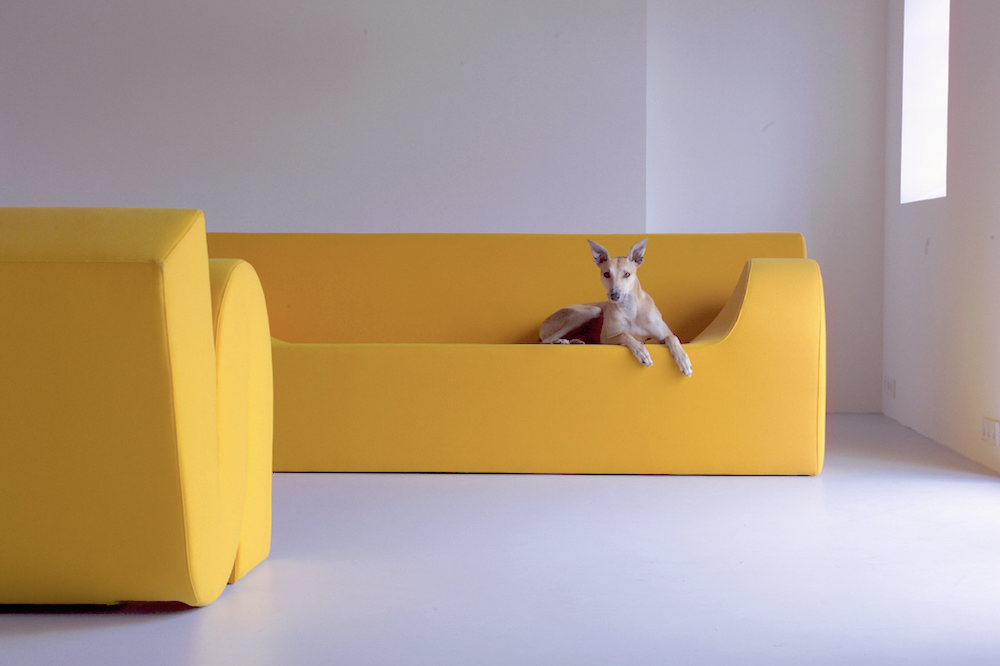 MOLLY voelt zich het best in een gezellige ontspannen omgeving. Maar evenzo weet zij zich aan te passen aan een formelere ruimte en zich net zo op haar gemak te voelen. Als je wil kan zij zich verkleden. Ze bewschikt over een garderobe van wel meer dan 50 kleuren.
afmetingen: 227/90x80x90 cm. // materiaal: wol (Kavallerietuch/Drap 900/220) gestofferd op een houten frame, bekleed met PU schuim.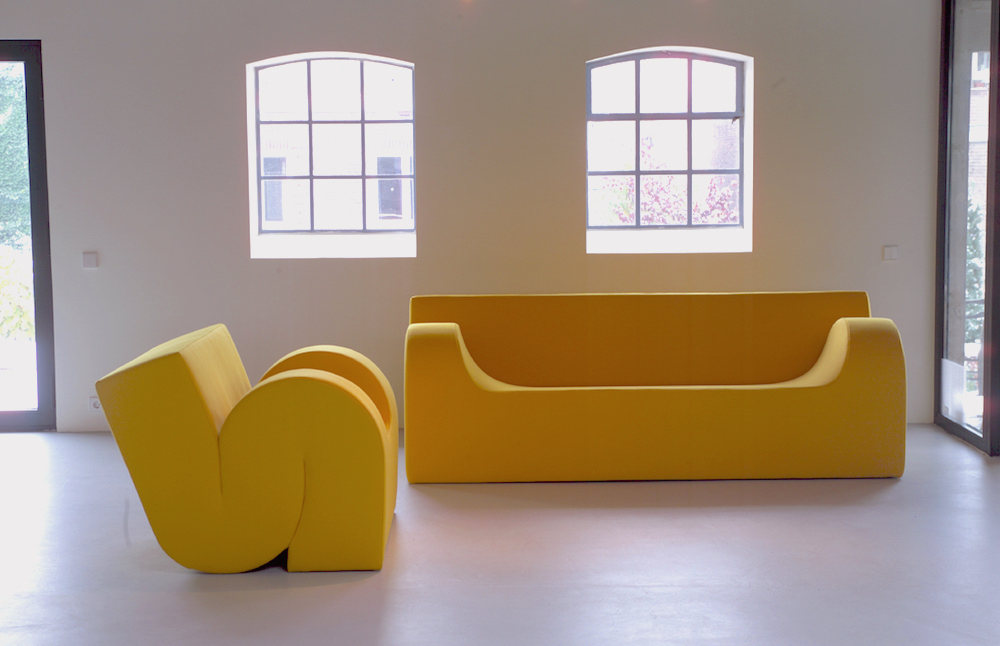 English: MOLLY feels best in a snug environment. Still she will easily adapt to a more formal surrounding and be as happy too. If you like she will change her looks for you. She has a wardrobe of over 50 different colors to pick from.
sizes: 227/90x80x90 cm. // material: wool (Kavallerietuch/Drap 900/220) on a wooden fram with PU foam.