SQUARE VASE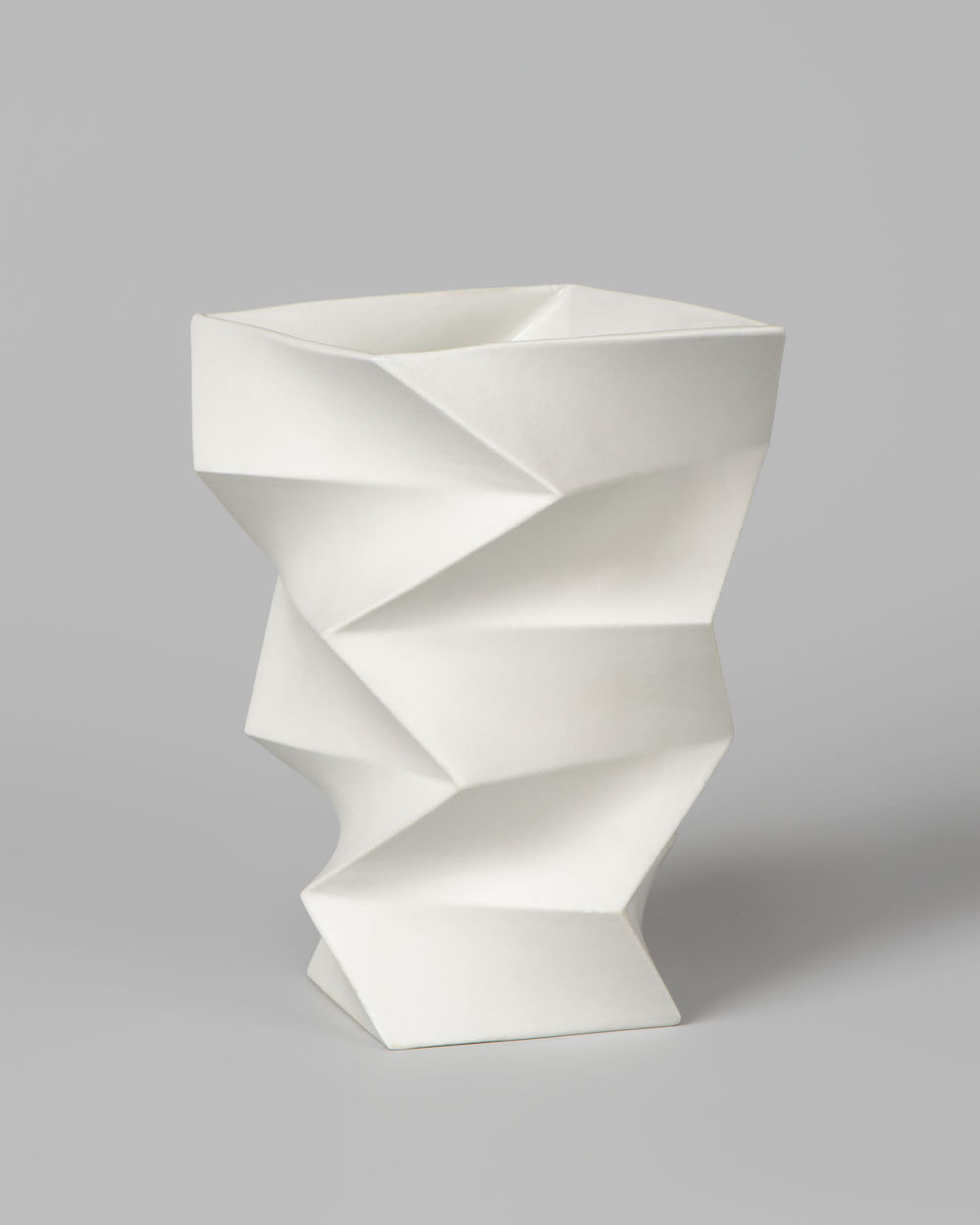 Square Vase is een porseleinen vaas ontworpen vanuit een vierkant. Van beneden naar boven varieert het formaat van het vierkant en de positie ten opzichte van het vorige. Middels een computerprogramma zijn de vierkanten met elkaar verbonden. De vaas oogt grillig en impulsief, maar in feite is deze symmetrisch en volgt het een streng programma. Door de dynamische vorm krijg je echter nauwelijks grip op de structuur en de oorsprong. Vanuit elk standpunt beweegt de vaas naar een andere vorm, bijna in een andere dimensie.
Zowel in mat als glans glazuur porselein leverbaar Afm: (Hxbxd) 21x16x16 cm.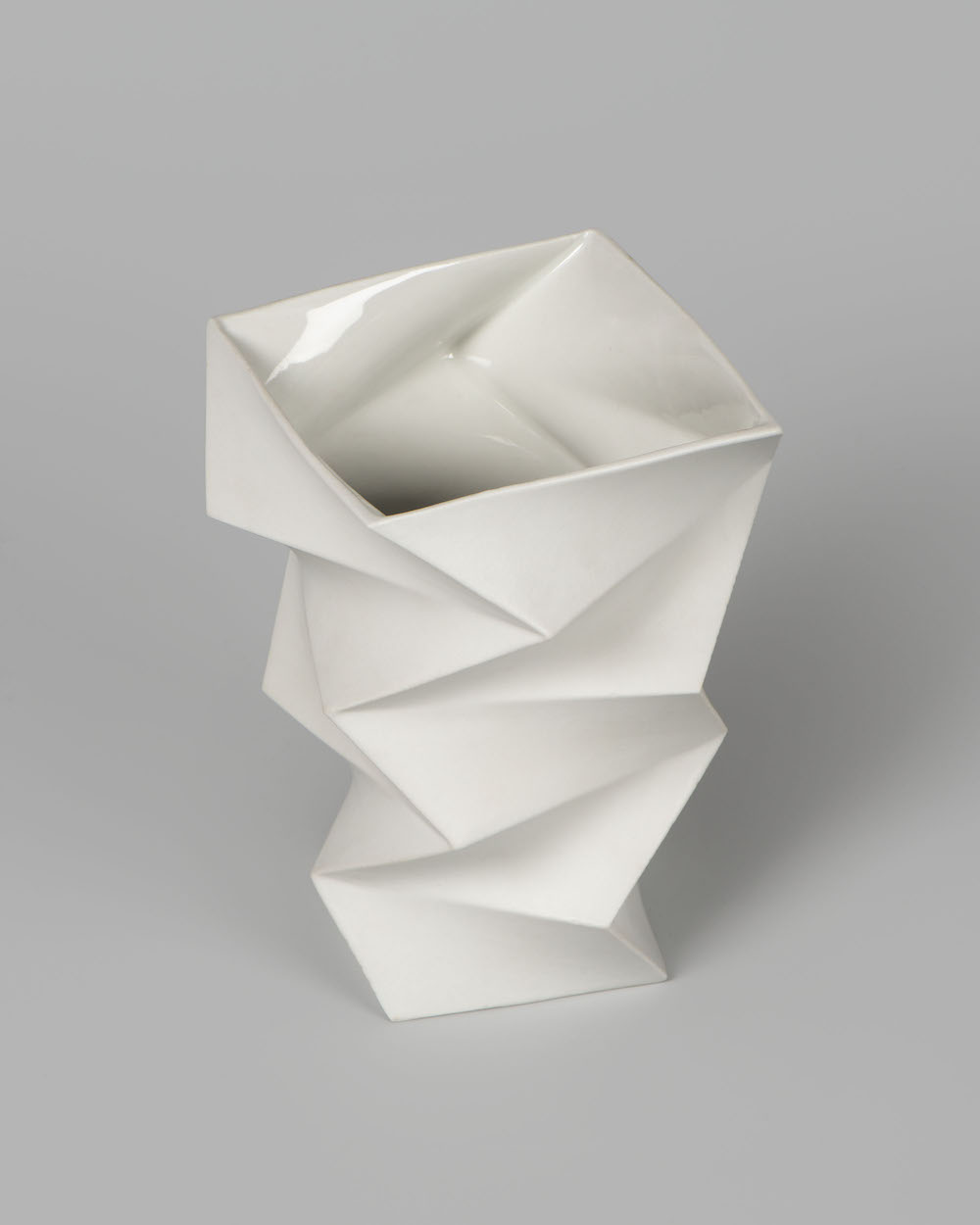 English: Square Vase is a porcelain vase designed from just a simple square. From bottom to top the square varies in size and position relative to the former. With a computerprogram the squares are connected. Square Vase seems a bit jazzy and impulsive, but in fact it is symmetrical and shaped according to a strict program. Through its dynamic shape however it is hard to lay your hands on the genesis of it all. From every angle the vase is moving into a different shape, almost into another dimension.
Available in matt and gloss glazing porcelain. Size: (Hxbxd) 21x16x16 cm.