Twisted

Twisted is een folly ontworpen voor de expositie Made In Arnhem 2002. De follie is een vormstudie van mogelijkheden om een follie met interieur uit 1 stuk te vouwen en op te bouwen. De tafel vormt het centrale element waaromheen de rest van de follie zich ontvouwt. Doordat de tafel getorteerd is ontstaat de mogelijkheid om beide wanden te koppelen. In het dak komen uiteindelijk beide wanden samen en vormen zo een geheel.
Afmeting: (Hxbxd) 320x275x220 cm. // materiaal: met hardboard gelamineerd EPS platen.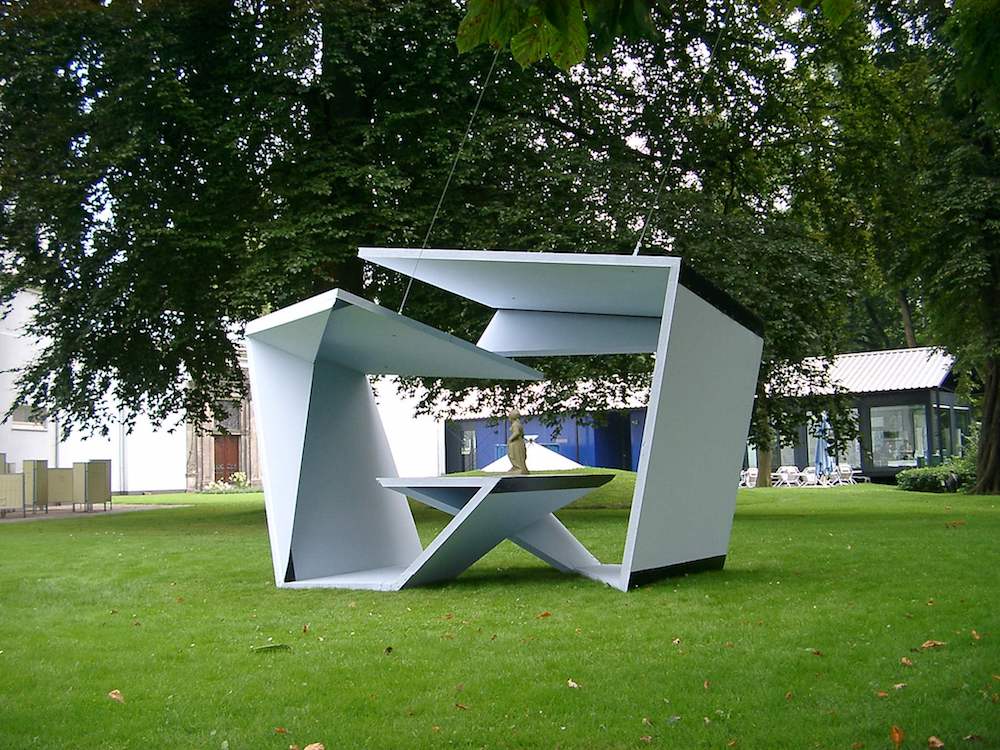 English: Twisted is a folly designed for the exhibition Made In Arnhem 2002. The follie is a form study of possibilities to fold and build a follie with interior completely out of 1 piece. The table forms the central element around which the rest of the folie unfolds. Because the table is twisted, it is possible to connect both walls. In the roof, both walls eventually come together to form a whole.
Size: (Hxbxd) 320x275x220 cm. // material: laminated EPS foam.