unFOLDED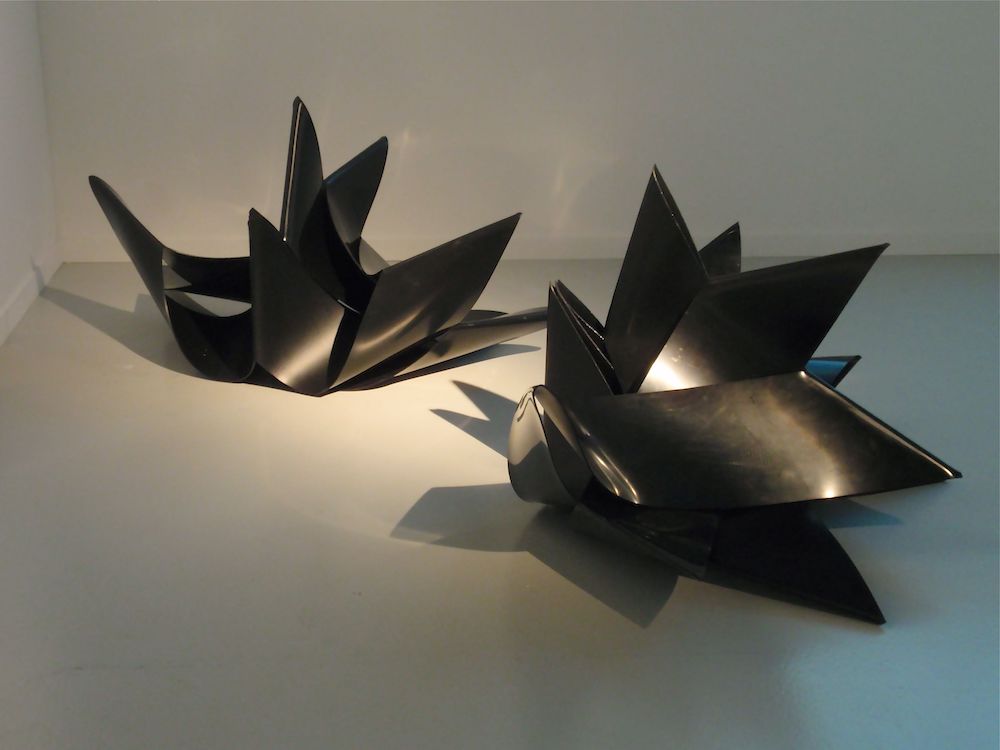 unFOLDED is de titel van een serie objecten voor de Biennale Gelderland 2010. De objecten zijn gemaakt van PE en de kleine modelletjes van PVC folie. Het gaat bij dit project om het vouwen en ontvouwen van vierkanten, die vervolgens in elkaar, door elkaar of op zichzelfstaand verschillende vormen aannemen. Het project is een onderzoek naar abstracte vormen, die bestaan uit een schakeling van 1 basis element.
Afmeting: divers // materiaal: PE en PVC.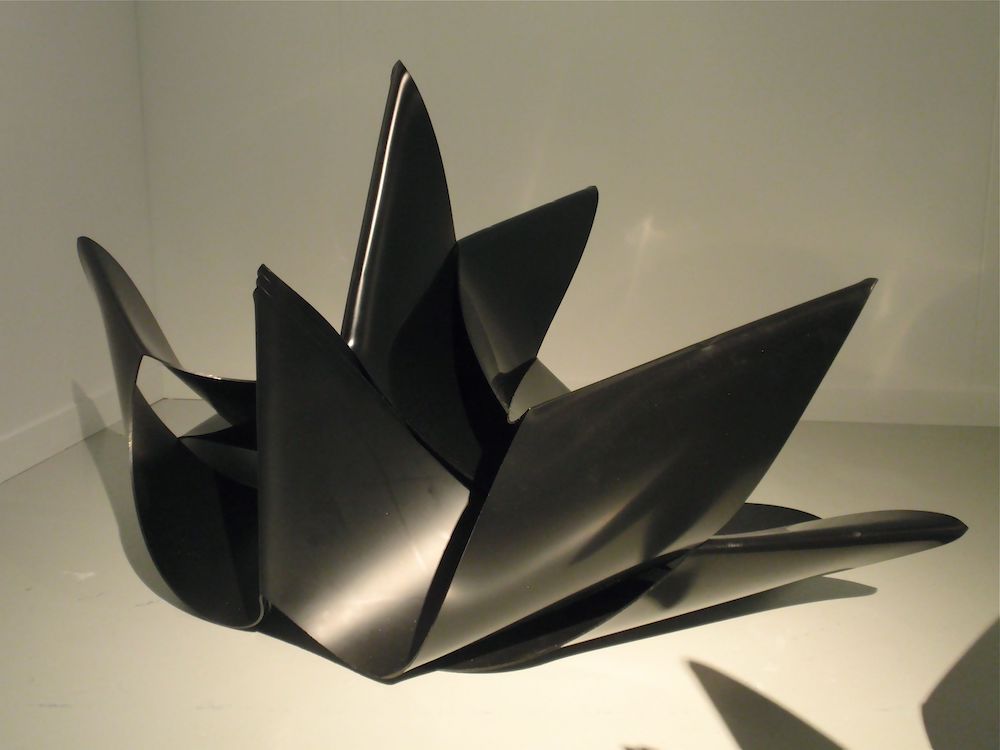 English: unFOLDED is the title of a series of objects for the Biennale Gelderland 2010. The objects are made of PE and the small models of PVC foil. This project involves folding and unfolding squares, which then take on different forms, interchangeably or independently. The project is an experiment finding abstract forms, which consist of linked element, which are all the same.
Size: divers // material PE and PVC.