AsquareS table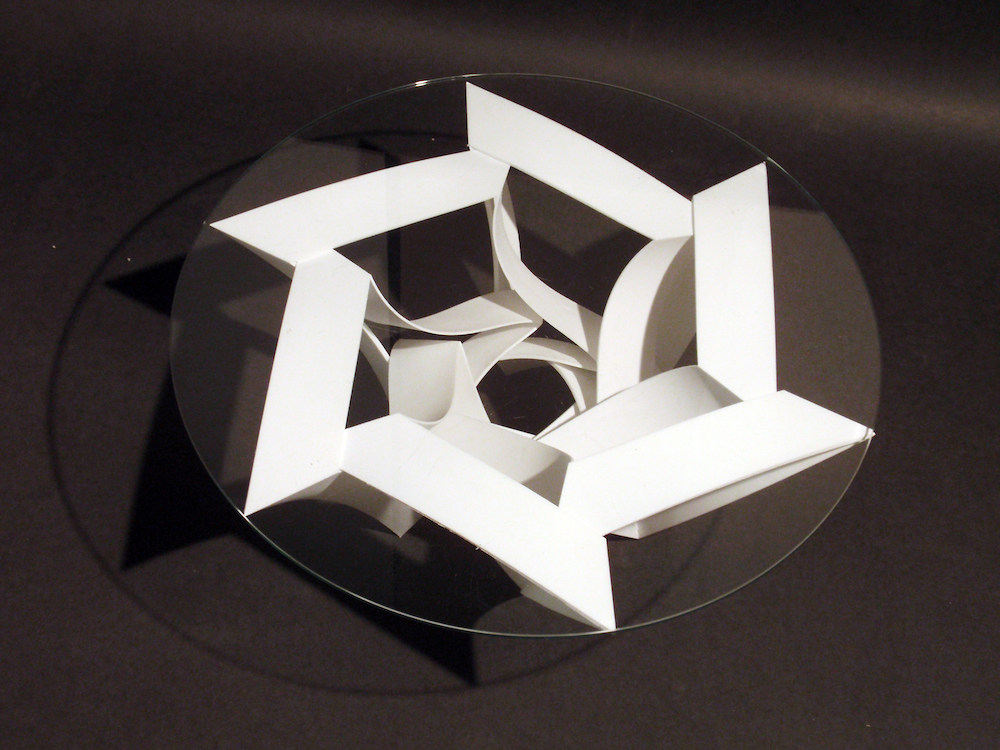 AsquareS table is een bijzettafeltje met een 3D geprint onderstel en een glazen blad. Het onderstel bestaat uit een zestal geprinte onderdelen, die door de juiste flexibilteit in elkaar geschakeld kunnen worden. Door de spanning van het materiaal blijft de constructie stijf in elkaar zitten zonder extra verbing. Het blad ligt er vervolgens los op. AsquareS is een prototype ontwikkeld tijdens een workshop van TNO Eindhoven.
Afmeting: 30x60x60 cm.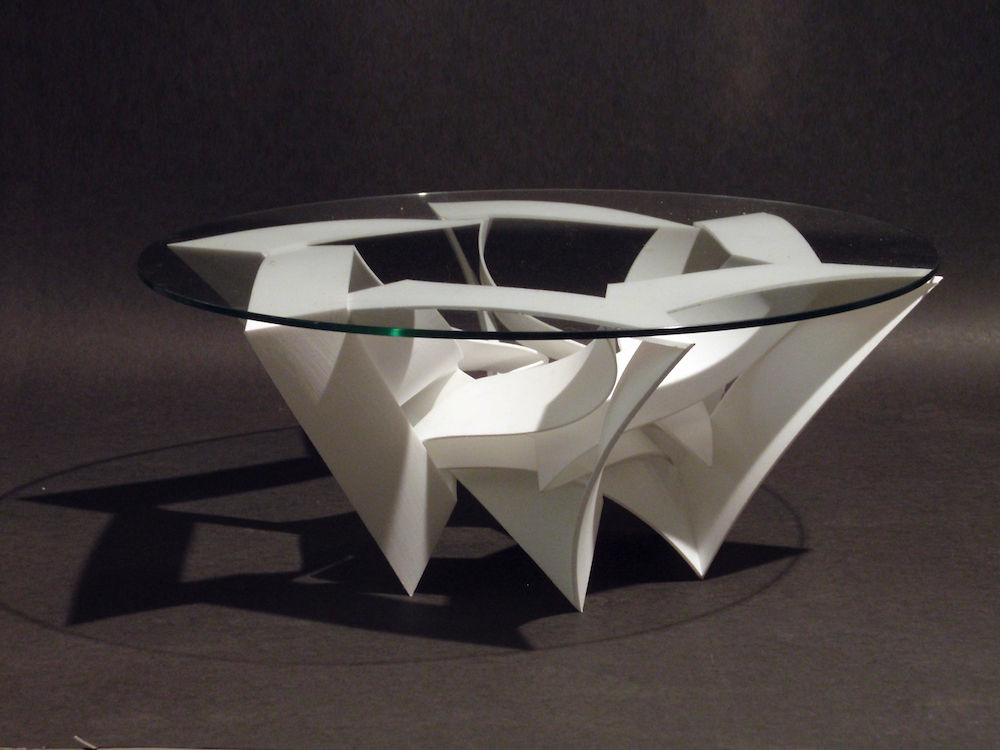 English: AsquareS table is a coffee table with a 3D printed frame and a glass top. The undercarriage consists of six printed parts, which can be joined together due to the right flexibility of the material. Due to the tension of the material, the construction remains rigid, hold together without extra connection. The glass top is put on top. AsquareS is a prototype developed during a TNO Eindhoven workshop.
Sizes: 30x60x60 cm.