PLUGIN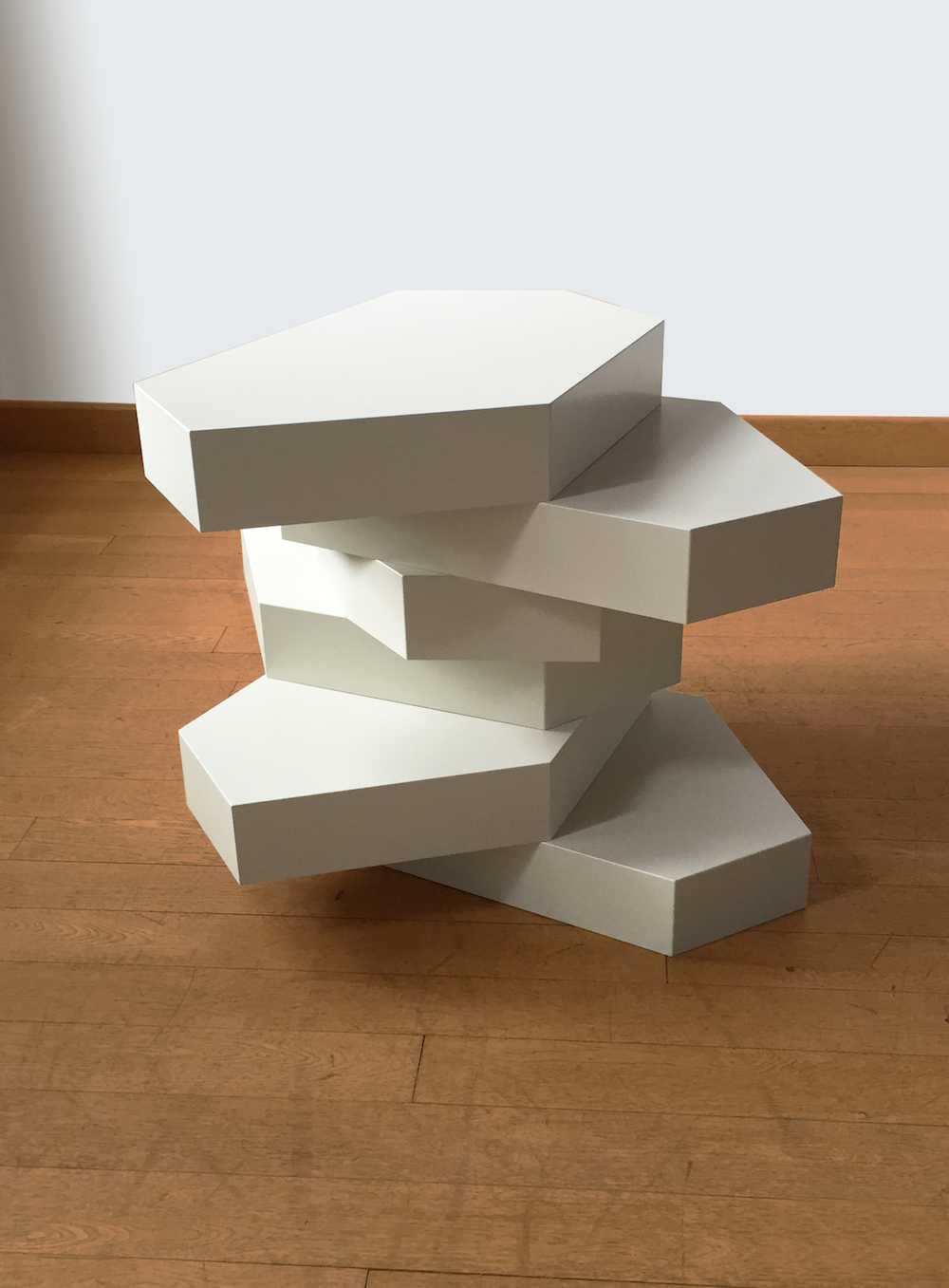 PLUGIN is een project geïnitieerd door Schloss Ringenberg (Dld). Het project bestaat eruit dat kunstenaars die een werkperiode hebben (gehad) in Schloss Ringenberg, een klein kunstwerk maken in een beperkte serie om op diverse locaties in Nederland en Duitsland (grensregioe) te vrekopen. De opbrengst gaat volledig naar de kunstneaar. Om deze kunstwerkjes te tonen heeft Schloss Ringenberg mij gevraagd een meubel te ontwerpen. De eis was een meerlagig meubel ivm met de veelheid aan kunstwerken en leifst ook nog variabel te monteren, zodat de klant naar eigen wensen het meubel kan gebruiken. Zo heb ik een meubel gemaakt bestaande uit vijf lagen die over een vierkante sokkel zijn geplaatst, waardoor elke laag 90 graden kan vaieren. Hiermee heeft het meubel voldoende diversiteit voor zowel de veelheid aan kunstwerken, als ook aan de wensen van de klant. Intotaal heb ik negen stuks geproduceerd.
Afmeting: max. 81x122x122 cm. // materiaal: gelakt mdf.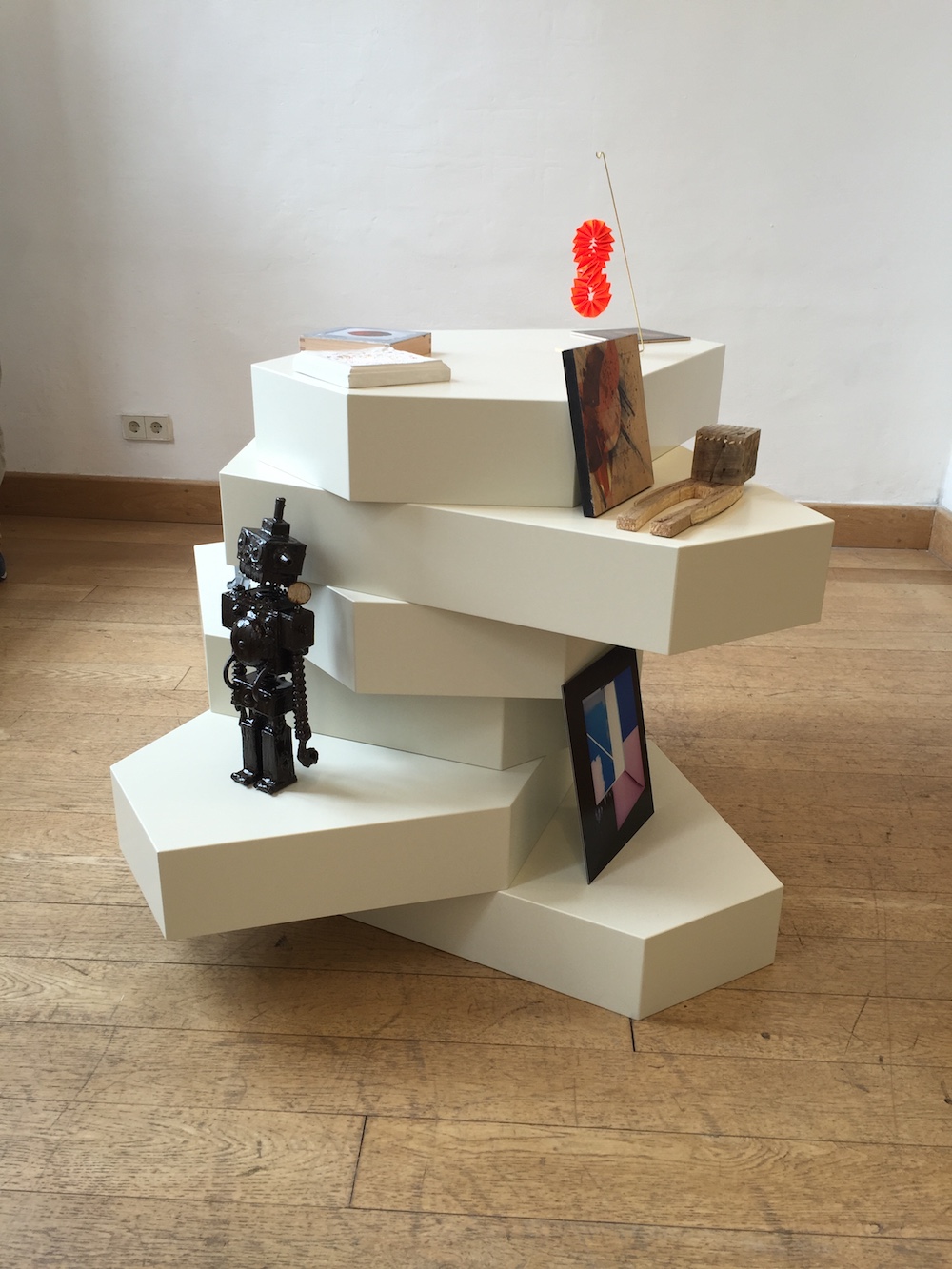 English: PLUGIN is a project initiated by Schloss Ringenberg (Dld). The project consists of artists who have (had) a working period in Schloss Ringenberg, to make a small work of art in a limited series to sell at various locations in the Netherlands and Germany (border region). All proceeds go to the artificial kid. To show these works of art, Schloss Ringenberg asked me to design a piece of furniture. The requirement was to mount a multi-layered piece of furniture because of the multitude of artworks and last but not least, so that the customer can use the piece of furniture according to his wishes. For example, I made a piece of furniture consisting of five layers that are placed over a square base, so that each layer can reach 90 degrees. This way the furniture has sufficient diversity for both the multitude of artworks and the wishes of the customer. I have produced nine in total.
Sizes: max. 81x122x122 cm. // material: lackered mdf.